Globally local is an intelligent outsourcing work model devised at Pratham Software to provide our software development team with a systematic mix of scalable onsite, nearshore and offshore work efficiency. The model boosts our onshore and mix shore competency by integrating efficient and flexible delivery models into our development practices, to better achieve delivery goals on a global standpoint.
The approach involves perfect distribution of company's work assets across main client site, and various nearshore and offshore development centers, allowing us to operate on a fully optimized budget structure, thus maintaining work agility while achieving the highest level of quality and collaboration.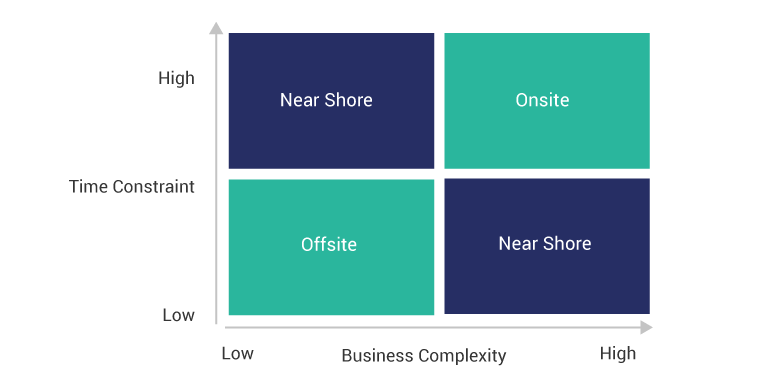 Pratham's Smart Shore development approach lets us exercise complete flexibility while merging team resources on a specified project. We formulate and serve the best possible delivery sites to exploit the subsequent cost advantages. Our onsite project managers and team leads act as operative point of contact for our clients, while promptly resolving onsite client queries straight away.
Our near-shore developers are retained for various outsourced projects and can be moved onsite in case the project phase requires their inputs. The offshore resources effectively complete the work setup, with focus on gaining cost benefits and exploiting time difference for corporate advantage.
Over the years, we have evolved from being an efficient offshore service provider to aiding customers globalize their IT operations and optimize complexity in asset and service management to help reinforce the evolution in client's business.