QA check is an essential proactive test approach that ensures product quality never declines in the end user world. QA substantially improves on product testing by allowing for in-depth functional assessment, thereby resulting in maximum agility and product efficiency with reduced shortcomings and delivery time.
Product development life cycle at Pratham software (PSI) embraces a diligent phase of product testing and quality assurance for all the projects that our teams develop over a variegated industry domain. Quality Assurance methodologies adopted at Pratham ensure seamless app performance and functionality in today's fast changing technology landscape.
Quality Assurance at PSI is an undertaking to ensure that we put in the best of our work potential and available resources to provide quality product and services to our clients. Pratham focuses on constantly improving the work processes to deliver effective and efficient products, that match global quality standards of commercial grade software applications.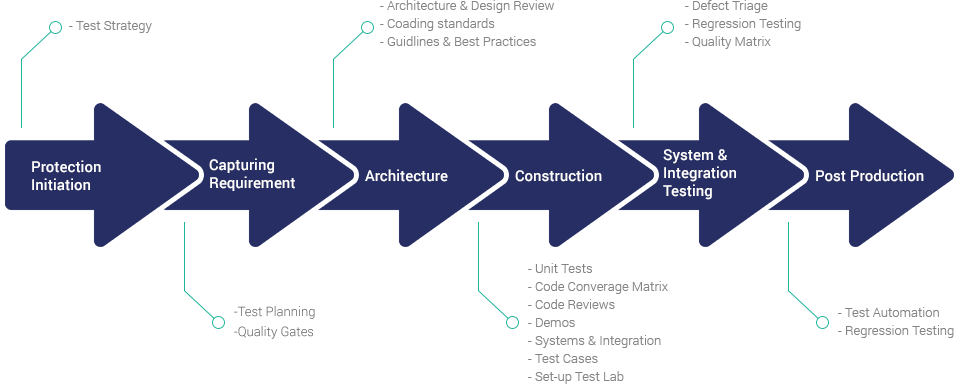 Our stringent checks make sure that the above steps are repeated to ensures processes followed at PSI are assessed and improved on a periodic basis.
Plan: Plan and establish the process related goals and implement appropriate processes, essential for delivering commercial grade end product.
Do: Development and testing of work practices and also "do" necessary changes in processes to enhance productivity.
Check: Monitor and modify processes, and check whether it meets the pre-set goals and objectives
Act: Implement actions that are necessary to achieve improvements in the processes
An organization must use Quality Assurance to ensure that the product is designed and implemented with correct procedures. This helps reduce problems and errors, in the final product.