Software Product Engineering
Faster time to market, shorter product lifecycles, optimal functionality, proven expertise, customized integration. We offer excellent product development solutions and Give Wings to your product..
With our domain expertise built over the last more than 16 years, Pratham Software (PSI) has delivered hi-tech OPD services. We specialize in software product development across platforms.
Innovation is at the core of every approach we take in the development process. We understand the rising market pressures to bring profitability.
Today the market has matured both in terms of usage and in terms of the competition and this has resulted in growth in the Product Development market. We at Pratham Software (PSI) enable you to reach these heights of inventive growth.
Select the right technology and align it with your business objectives and product requirements for a viable product solution.

Quality is not just confined to the source code but it prevails across the entire project delivery.
Product Engineering Services @ PSI
Since its inception in 2000, Pratham Software (PSI) has provided OSPD services to its client. Leveraging on its people expertise, it has successfully played an integral role in developing a number of global level enterprise class products.
We provide services across the Product development spectrum. Our experience and technical know-how in this area extends beyond just development to include functional enhancements, migration and porting, testing, maintenance and support.
We have successfully worked on numerous software products. Moreover, NASSCOM has recognized us amongst the top 25 companies in the OSPD space.
At Pratham Software (PSI), we enable you to select the right technology and align it with your business objective and product requirements. It is further secured by simultaneous risk management, product configuration and quality management.
Our capabilities:
In terms of platforms, Pratham Software (PSI) has expertise and experience across all major platforms viz. Microsoft, Java, Linux, PHP, etc. In addition, we work on leading mobility platforms namely, Android, iOS and Windows.
We have flexibility to work on product development projects using various project management methodologies like Agile, RUP, Extreme Programming,Waterfall and co-development etc.
Software Product Life Cycle Solutions: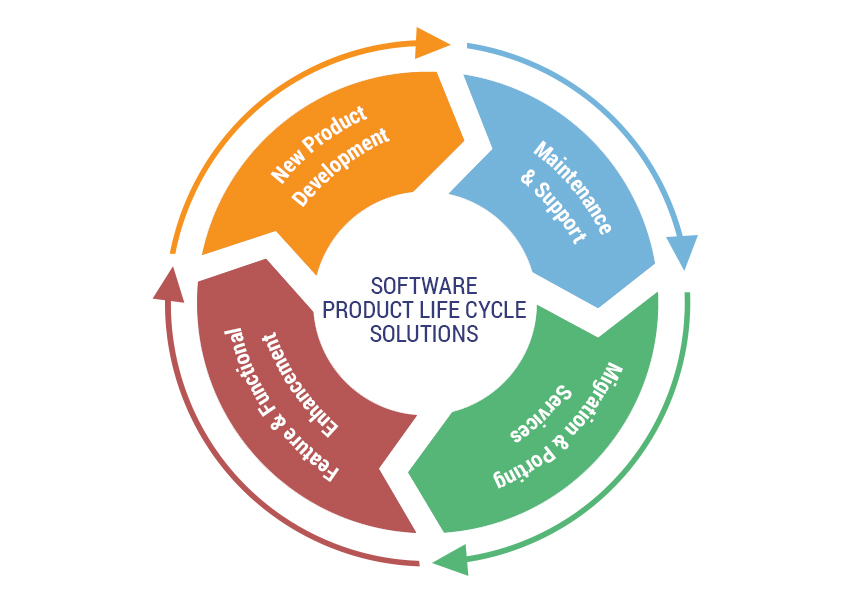 We offer our clients (specifically ISVs) a complete Software Product Life Cycle Management solution, which involves strategic support from our experts for various phases of product lifecycle; ranging from product inception/introduction to product maturity and maintenance. We hold applied experience with core product engineering services comprising;
Four core heads of OPD @ Pratham Software (PSI):
New product development: We understand our customer's diversified needs of new software product development. We have designed, developed and successfully implemented software products for both end clients and software product marketers. We understand the economics and maintain optimum balance between crucial factors like, time to market, better management of resources, market and technology risks, reliability, fit for purpose, etc.
Feature & functional enhancement: We have developed productriented dynamic processes, which enables us to react to growing as well as changing needs of customers. By adopting distributed Agile development methodologies we add new features and unctionality to existing products and provide strategic advantages, namely,reduced time-to-market, lowered total cost of ownership and de-risking in business.
Maintenance and Support: Our product support team is anamalgamation of technology and domain specialists providing quality support and maintenance. In addition, we offer support for Database,data warehouse and Network.
Migration and Porting services: It is a challenge to support roducts across different platforms. Our Migration and Porting services enable our product evelopment clients to meet cross-platform compatibility challenges by providing transformation from source to target, across design architectures and platforms, while optimizing the code for equivalent or superior performance. Moreover, we have evolved a mature migration methodology that wraps all stages ranging from impact analysis to deployment and testing.
Product Testing & QA
We bring extensive experience to produce commercial grade of quality software products in the light of contemporary challenges faced by a successful enterprise. At Pratham Software (PSI), Quality is not just confined to the source code but it is much more than that. We understand that in today's complex heterogeneous business environment software products are supposed to excel on scalability, portability, security, industry processes and integration aspects of an enterprise..
Our Solutions stack:
Unit, multi-unit & system testing
User acceptance testing (UAT)
Functional testing
Performance testing
Usability testing
Installation & Configuration testing
Security testing
Localization and Internationalization testing
Products integration testing
Regression testing
Our Expertise
Test Management Tools:

Team Foundation Server 2013
MS Test Manager 2013
Redmine 3.3.0
Bugzilla (2.0 and higher)
Team Foundation Server 2013
Automation Tools:

Selenium (2.0 and higher)
Ranorex (5.x and above)
QTP 8.2
Appium 1.x

Performance Tools:

JMeter 2.x
Load Runner 12.50
SQA Highlights
Highly Managed Test Labs
Cross Platform test coverage including Linux, Windows, Macintosh, Mobility platforms
Multiple configurations coverage

Web and Application Servers
Multiple database coverage

Automation Tool Usage
Performance Bench-Marking and Profiling
Iterative Testing