Key Concerns and Need of Cloud Migration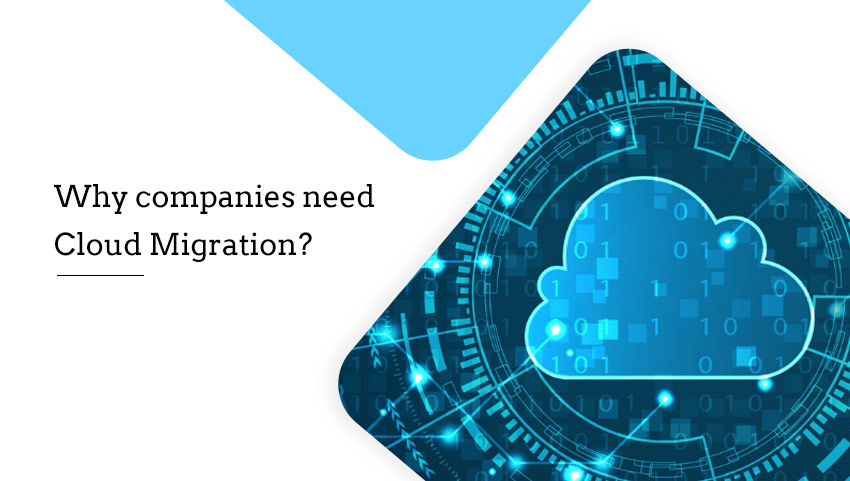 Cloud is the process of moving applications, data and other such business elements to a cloud computing environment. With a compound growth rate of 24.5%, this industry is expected to reach $9.5 billion by 2022, claiming an upward swing. Today, many enterprises and government agencies are seen to bring cloud migration into play to enhance their inner workings and services/products. However, this does not imply that cloud does not have its own set of disadvantages or "concerns" that one might want to look into.
Skill Shortage
Cloud migration can be a beneficial journey for the organization. Despite that, the migration journey is quite complex. One of the primary challenges is finding people who have the right skills to produce an optimum outcome. Unfortunately, the demand for cloud migration experts is higher than the supply. Hence, before delving into cloud migration, it is vital to prepare a team with the right skillset.
Data security
Security practices must change when adopting cloud migration. While assets are normally locked down in premises and offices, cloud migration may create vulnerability as new security measures now have to be implemented. Changes at a bigger scale may often pose as a risk for the user. Data security can be improved greatly, with the right tools and knowledge.
However, it should be noted that cloud migration plays a vital role in enhancing the way firms function and build their services/products. With more assets than liabilities under its arm, cloud migration can prove to be a highly resourceful tool in today's day and age.
IT Infrastructure
Businesses often need to maintain and upgrade onsite IT infrastructure frequently to support their products/services. As the business grows, the infrastructure demands expansion too, resulting in complex and expensive onsite technology. With the help of cloud migration, businesses can easily expand their operations or launch new products/services without the need of a giant on-premise setup. Cloud migration thus enables businesses to run in an environment which is managed by cloud service providers. Thus, businesses do not require a complex IT infrastructure nor its maintenance.
Increases employee collaboration
Cloud technologies enable firms to improve the accessibility of applications and data. Thus, authorized personnel can access the applications over the internet regardless of their current location. Therefore, using cloud also increases flexibility as employees all over the world can access information, without the need to be present onsite. Hence, cloud migration increases mobility as it allows employees to work from remote areas as well. Businesses can operate in a large distributed network instead of small clusters using cloud-based tools.
Speeds up application development process
When businesses develop products/services, they need to facilitate them with a lot of on-site infrastructure and conventional technology. It takes time and efforts to develop these resources and maintain these IT systems. The data stored online makes it easier for businesses to develop their products/services in the most cost-efficient and robust manner possible.
Enhance data security
In today's era, security is a key aspect therefore its paramount for security measures to be looked at. Due to these reasons, cloud security provides numerous levels of controls and security measures based on consumer needs.
Other benefits:
Improves resource scalability
Different storage options and tool selection
Flexible
Scalable
Resourceful
All in all, enterprises should initialize the usage of cloud application migration to reap its various benefits in terms of security, cost, resourcefulness and scalability. However, it is as vital to have thorough knowledge of the field as cloud migration can be a complex and time-consuming process. Implementing resilient strategies along with hard-work can simplify the process and avail stupendous results.