Salesforce Health Cloud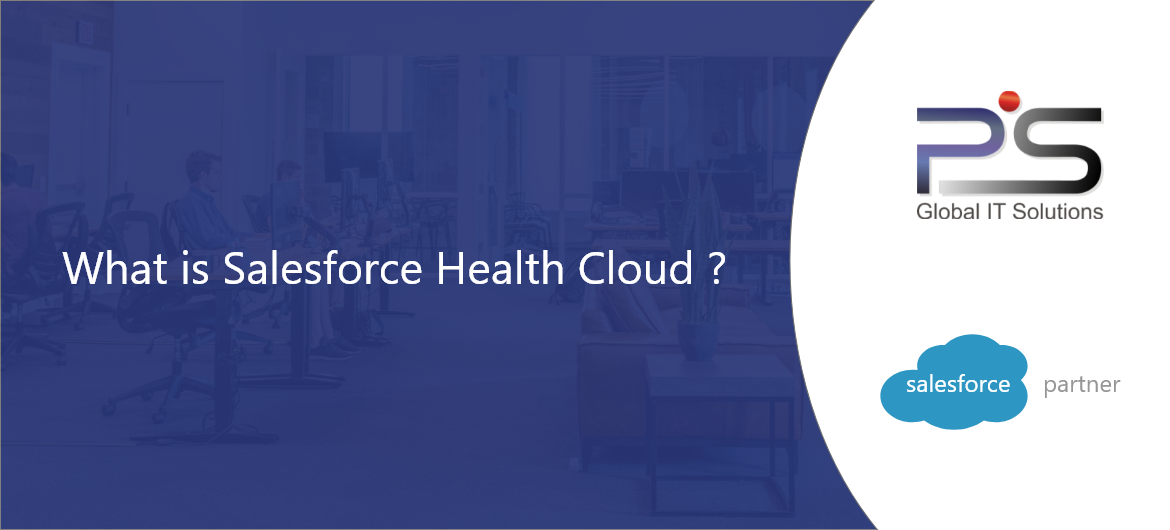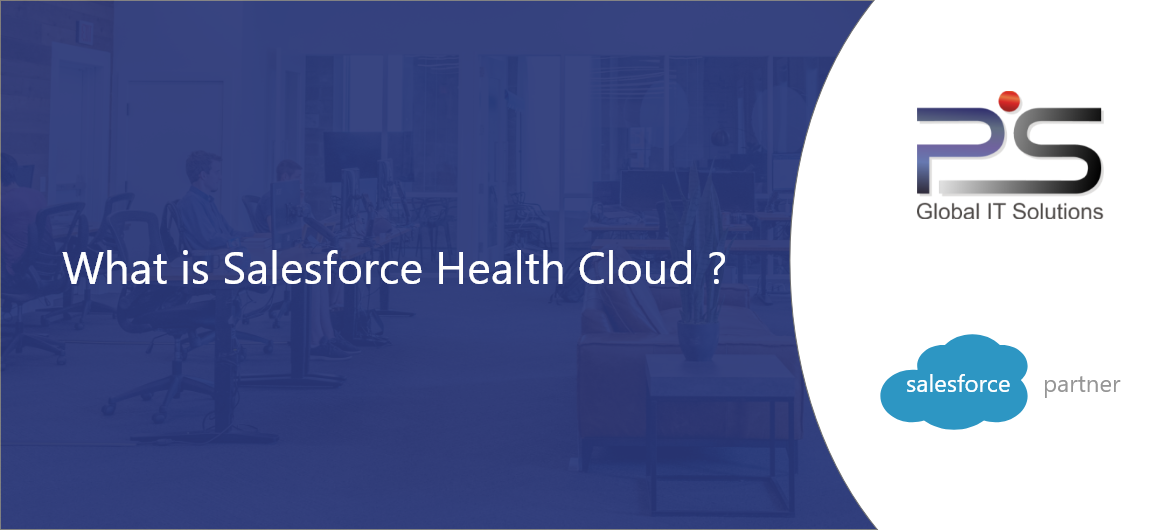 Medical records management systems are one of the biggest bottlenecks of the healthcare industry. It is no secret that the ecosystem needs an evolution from it to focusing on patient relationships to understand their needs better and, as a result, increase their own organization's success rate. This is precisely where the Salesforce Health Cloud is required; it provides you with a wide variety of features to deliver top-of-the-line patient care, favorable outcomes and improving overall patient satisfaction.
In an ever-growing world in terms of technology and even culturally, healthcare systems often get weighed down by old and stale systems and face challenges in making that transition to technology to deliver better patient care. Salesforce Health Cloud interconnects the cloud, social and mobile technology to harbor a constructive environment enabling both healthcare consumers and providers to understand healthcare statistics at any time across their devices.
WHAT IS SALESFORCE HEALTH CLOUD?
Salesforce Health Cloud is an IT CRM system focusing on healthcare at its core. It manages the doctor-patient relationship through patient profiling and records management. It is equipped with a plethora of features that enable healthcare stakeholders to know about and choose the best healthcare plans, check the progress of the related teams, and keep a tab on their assigned tasks.
BENEFITS OF THE SALESFORCE HEALTH CLOUD
1. EXTENSIVE PATIENT TRACKING – The Salesforce Health Cloud boasts of a relatively comprehensive and all-around view of the patient. This helps in –
Creation of comprehensive profiles for patients
Access to treatment timelines and the patient's care network, which can also be made synergistic.
Imports of data from third-party sources such as medical devices.
Access to current medications, appointment history, etc.
2. EASIER PATIENT MANAGEMENT – The Salesforce Health Cloud boasts of a "Today View" function. This helps create medical treatment decisions and plans that can be extrapolated from the customized care plans available to browse. This feature allows providers to categorize the patients and manage their patients, for example, allowing patients to schedule regular appointments by sending them a secure message. This also helps in –
Creation and tracking of professional care networks.
Creating a priority order across the needs of all patients
Managing the patient population
3. INTERLINKED PATIENT ENGAGEMENT – The Salesforce Health Cloud's most significant advantage is its ability to allow healthcare systems to engage patients effectively. This helps in creating better workflow and, as a result, better outcomes in the following manner –
Collaboration with caregiver teams as well as patients
Ability to assign tasks to a patient's caregiver network
Ability to send update messages to each patient
4. REAL-TIME INTERACTION – The Salesforce Health Cloud allows the users, that is, the patients, to track their goals and progress to achieve them. This helps the providers and doctors to then communicate with the patients in real-time to help them answer their queries and problems.
5. CUSTOMISED CARE – The Salesforce Health Cloud helps organizations in responding to patients quicker and sometimes even in prevention. This is done through customized assessments enabled by the Health Cloud. Another benefit of this feature is its ability to make a doctor-patient interaction grow outside of the scheduled appointments, thus increasing customer experience.
6. SEAMLESS INTEGRATION – One of the biggest positives of the Salesforce Health Cloud is that it provides immense flexibility and compatibility with existing frameworks within an organization to ensure a seamless implementation. It can integrate into existing systems and update the latest Electronic Medical Records (EMRs) and resource planning frameworks. This ensures effortless work when it comes to treating pre-existing patients.
7. ROBUST FEEDBACK MECHANISM – On the Salesforce Health Cloud, the client is able to continuously review and give feedback on their treatments, which is essential in the healthcare industry. This makes the client experience well-rounded and improved by ensuring continuous communication even days after their last consultation for maximum satisfaction of the patient. This constant feedback also helps the organizations to make their systems more robust and stronger.
8. EXTENSIVE DATA COMPILATION – The Health Cloud is able to obtain accurate and even customized observations. This enables the healthcare professionals, caregivers, and doctors to fully understand the patient's needs. This ensures the delivery of an even more meticulous treatment plan as well as regular evaluation and data review.
This CRM can provide hospitals and organizations with boundless possibilities when it comes to the betterment of patient relations and service improvement. Although, it is equally as important to find someone who knows how to set the Health Cloud in the correct manner and integrate it into the organization's existing framework.  
As mentioned earlier, the healthcare systems must transition to a rate of rapid innovation to meet patient expectations. Salesforce Health Cloud is at the center of this, helping providers by putting patient care as the primary priority with its numerous features and benefits.