What are the things to know about Outsourced Product Development?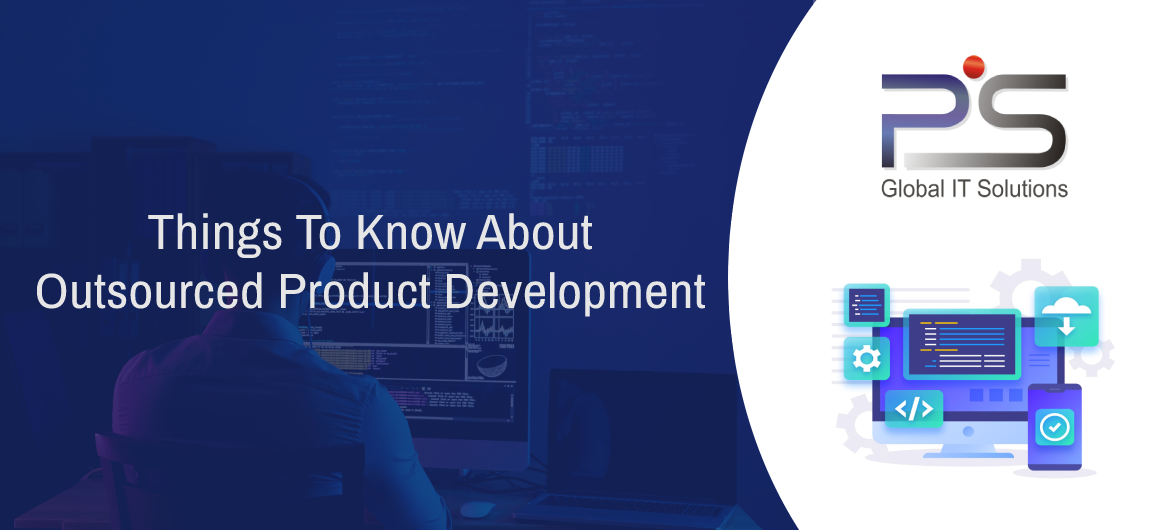 Every business has to face initial challenges like budget constraints, lack of resources or workforce, lack of powerful software, or technology. But if you wish to make it big in commerce, you need to shift your focus to outsourced product development.  
Outsourced product development is one of the wisest decisions that new startups or even large companies can make. Apart from being the most cost-effective option, outsourcing product development comes with numerous benefits.  
Talking about the statistics, the global IT outsourcing market will be worth $397.6 billion by 2025. Additionally, 83% of IT leaders are planning to outsource their security to an MSP in 2021.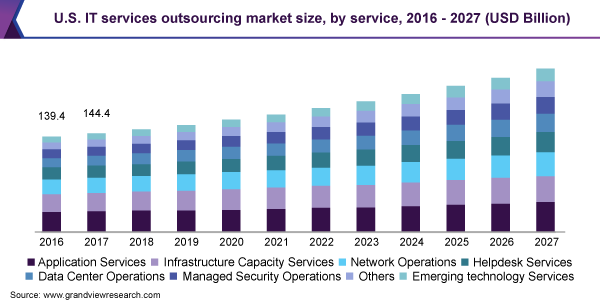 Despite many positive reasons why outsourcing digital product development is the best option for our business, not everyone has a positive outlook on outsourced product development.
Thus, here are some things to consider when outsourcing product development to make it a successful collaboration with minimal hassles.  
But before that, let's talk about,

What is Product Development Outsourcing? 
As the name suggests, Product Development Outsourcing is hiring a team of software developers to perform a task or complete a project. It is generally defined as outsourcing product development and maintenance.   
The process of outsourcing includes a 360 development of any product, including research, design, prototyping, coding, testing, and launch. The software developers are hired on a flexible basis who work on your product to develop solutions that fit your business.   
In the times when every business needs a technological solution, outsourcing product development is becoming a common practice, and many successful projects have been developed through it.  
However, if you wish to stay ahead of the curve with outsourcing product development, here is a head start.  
Things To Consider When Outsourcing Product Development
Outsourcing helps businesses achieve better profits, enhanced growth, cost-effectiveness and lets their core team focus on other essential aspects of the business. Thus, it is imperative to make a well-informed decision when it comes to business and its growth.  
Here are some things you should consider when outsourcing product development for a successful outcome.  

Ability to Expand 
The basic requirements of a product development team are developers, designers, testers, QA, senior developers. But more complex projects require a larger team, and you might have to hire more resources depending upon the requirements. Thus, make sure that you look at the team size before hiring to avoid a crisis in the middle of the project.  
Technology Capability 
The best product and stellar features result from the amalgamation of the most advanced technologies and expert minds. Thus, it is always better to get in touch with the best offshore product development company that meets your development demands and offers technological capability.   
Development Methodology 
After selecting the outsourcing company, you must focus on checking the company's development methodology and choose the one that matches your development strategies. For instance, the outsourced company must have an agile development methodology where each sprint is reviewed and done by you.  
Past & Current Projects 
Before choosing any company for your product, you need to ensure that your product is in safe hands, and thus, it is vital to look at their previous projects. The delivered projects will give you an insight into the experience of a company's technological expertise, their competency on complex projects, and the quality of development they offer.  
Product Complexity 
Product complexity is the most critical factor when deciding the outsourcing company. When the product development is simple, it becomes easier for you to choose an ideal development company. However, when the project's complexity is higher, you need to be mindful of the company you choose and its capabilities of handling the project.  
Business Reputation 
Well, of course, you cannot put your precious development in the hands of a company that is not reputed or has terrible reviews. Look out for the company with good reviews, testimonials, and recommendations from other clients. Steer clear of the fraudulent companies that try to mint money through malpractices.  
Engagement Model 
The outsourcing companies tend to have multiple engagement models through which you can hire the developers. Some companies have hourly engagement models, and some have to hire product development team completely. It will be best to join hands with a team that offers various engagement models that will suit your business.
Point of Contact 
To make the whole development hassle-free and smooth, you need not have multiple points of contact or are required to stay in touch with all the developers. Instead, you can select a team that requires minimal supervision and is led by a project manager who can keep you up to date with the project progress.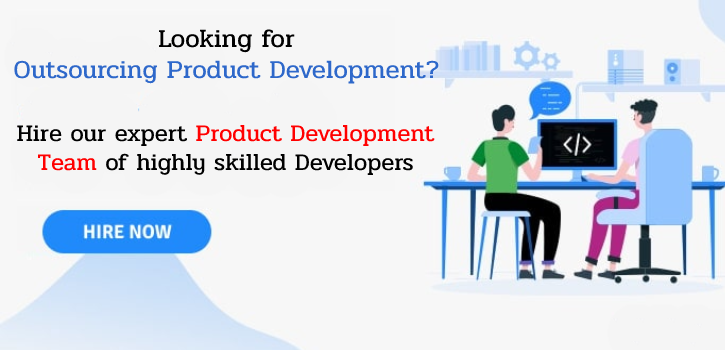 Start Outsourcing Product Development with Pratham Software
Outsourced product development has always been one of the most popular choices when developing a product in a comprehensive cost way.  
While trying to eliminate the risks and save the cost, outsourced product development allows the companies to make it through the market and achieve better results. However, searching for a product development outsourcing company that checks all your quality, cost-effectiveness, and security boxes is not an easy task.
We understand your concerns at Pratham Software and provide you professionals with expertise across multiple business verticals and technical expertise. We ensure that your outsourced product development is done right and exceeds your expectations.  
With vetted technology experts under one roof at PSI, we help build products for all businesses. To develop the best products, we continuously evolve with new technologies to align with the futuristic requirements.  
If you have any development ideas in mind, you can get in touch with us, and we will get back to you with the best quote.