Why Salesforce? And it's Future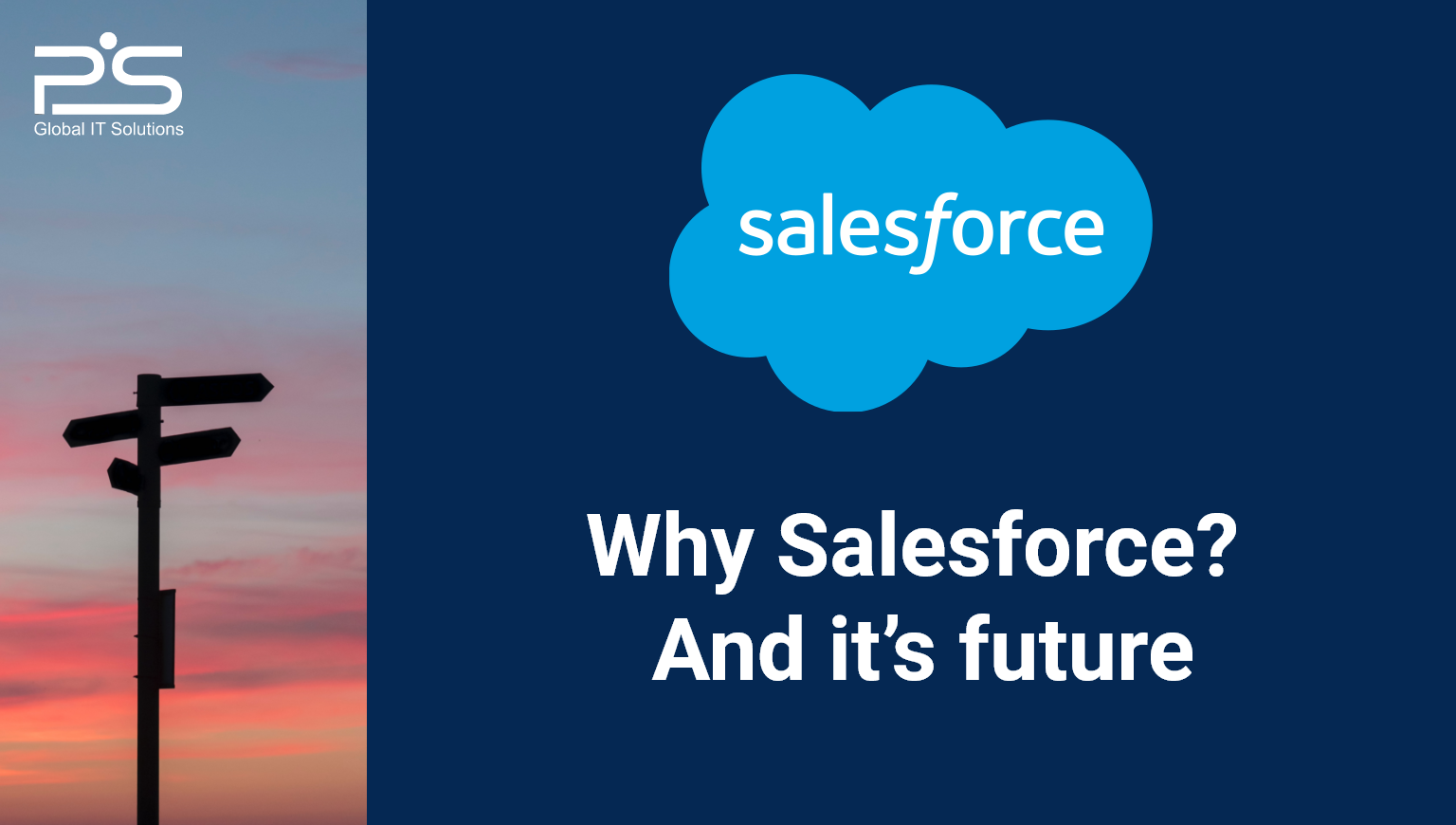 Salesforce, customer relationship management solution, unites companies and customers, thus enabling them to work together in a much easier and efficient way. Customer relationship management, better known as CRM, is a solution in which an organization or a business can interact with customers by using data analytics and large amounts of information. Salesforce is a CRM platform which gives a shared perspective and a common view point of a customer's wants and needs to all the organization's departments; marketing, sales, product/services department and finance. Moreover, Salesforce solution sells a complimentary package of enterprise applications meant for customer services, market automation, data analytics and product/service development. Typically, businesses use this platform to connect with their customers on various levels so as to help their organization better understand their customer base. Some commonly known companies who use the salesforce platform within their organization are:
Spotify: An audio streaming and media service provider
AWS: Amazon Web Services, Subsidiary of amazon
Toyota: Japanese multinational automotive manufacturer
US Bank: An American bank holding company based in Minneapolis
Why salesforce?
Salesforce can play a key role in achieving a business' objectives and achieving a bigger customer base. With salesforce's amazing reputation, it is an established industry leader. This companies name is well recognized and trusted throughout the world. Therefore, salesforce has a sterling reputation. Moreover, Salesforce offers high quality products and services to its customers i.e., organizations and businesses. Having spent nearly 20 years in the industry, salesforce CRM is a robust solution. Some of its benefits include: easy to use, scalable, customizable, and multitenant architecture. Moreover, salesforce solution is extremely committed towards data security. It is a proven fact that data on cloud is much more secure than on-premise systems. Therefore, data on salesforce is highly secure and business can choose different levels of accessibility for the data within the organization as well.  The pricing model salesforce uses as compared to other companies in the same industry is unique and suits most businesses more. These days, salesforce development can be used for just about anything, and with the company constantly innovating, they keep surprising their customers with more exciting solutions. Lastly, the salesforce ecosystem is so vast, from its developers to partners to customers, the community boasts a powerful ecosystem. Thus, it makes it easier for customers to find a qualified partner to hire very easily.
The salesforce ecosystem, a huge benefactor for everyone in it, primarily consists of the following;
Customers: Salesforce now has over 1.8 million customers. The said customers actively participate by connecting with each other, giving feedback and answer each other's queries. Salesforce also holds events like the IdeaExchange where customers can get together and suggest new product features to the firm.
App Store: With salesforce being the market leader, it is the number one app in the marker place, featuring thousands of apps. In AppExhange, there have been over three million downloads.
Our partners: Salesforce is said to have the largest partner ecosystem amongst all the tech companies in the world. Customers wholeheartedly trust the partners. Due to their large base, customers often find the perfect partner in salesforce for themselves.
Developers: Salesforce has extremely skilled coders within the organization who have managed to build an easy to use platform for it's customers.
Future of salesforce
Salesforce currently is the most exciting, compelling and platform out there. Moreover, it leads the industry with a 19.8% market share in the CRM industry. Salesforce will certainly add more intelligent tools in its software to enhance it's product/services.