Resolutions for Talent Management in 2016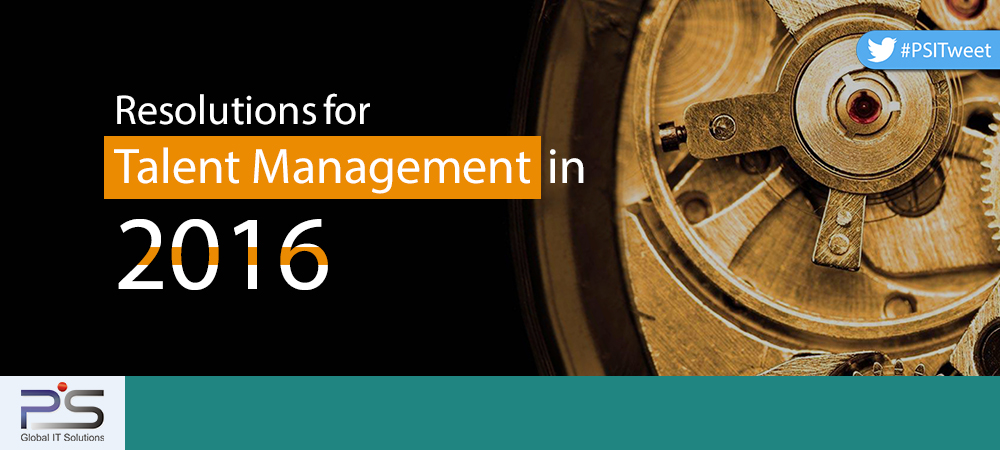 The beginning of a new year is a perfect time to ponder over the success of the past year and plan ahead for new achievements in the coming year. It is imperative to prioritize on the strategy depending on the diverse requirements of the employees and defining the organizational structure.
So, how do we move towards fulfilling this activity? What are the focus areas for talent management?
Understand and utilise the capabilities of technology: Every other day, innovative software and applications are launched. They give access to data and allow examination of market trends and predict the future requirements. Various virtual mode speeds up the recruitment process with the online survey of employees and facilitates association across teams. Mobile compatible solutions for employees to interact with corporate software and all such solutions should be integrated.
Innovation with regulation is required: Corporates need to understand the importance of innovation, align the latest modern techniques for employee engagement along with the regulations. The statutory regulations are to be adapted according to the talent engagement practices at hand.
Focus on talent and not on management: Do we really know what talent is? The individual capabilities are crucial along with the employee data and stats. Individual's likes, dislikes, passion and perception about their contribution towards organisation all need to be considered. It is important to enhance the employee experience, motivate and make them more satisfied and productive.
So in 2016, let's move the business in tandem with technology and allow employees to take charge of their work.  Let team spirit, drive your Talent Management strategy across all organizational activities.
Image Courtesy: the-tma.org